Pilot Light Plumbing & Heating required the creation of a new logo, which would visually represent the brand. The blue illustration has been created to represent the blue pilot light flame.
The Raleway font has been selected and the font is upper case to provide branding authority and trust with the customer. The white text and black background was chosen to create strong colour contrast and aid visibility.
The services page were designed to be image-heavy and text-light, so the customer can identify a service quickly and easily, without having technical knowledge.
The projects pages were designed in a blog-post style, which guides the customer through the process of work that was completed. This way, the customer understands the process more clearly and has more appreciation for the work that has been completed.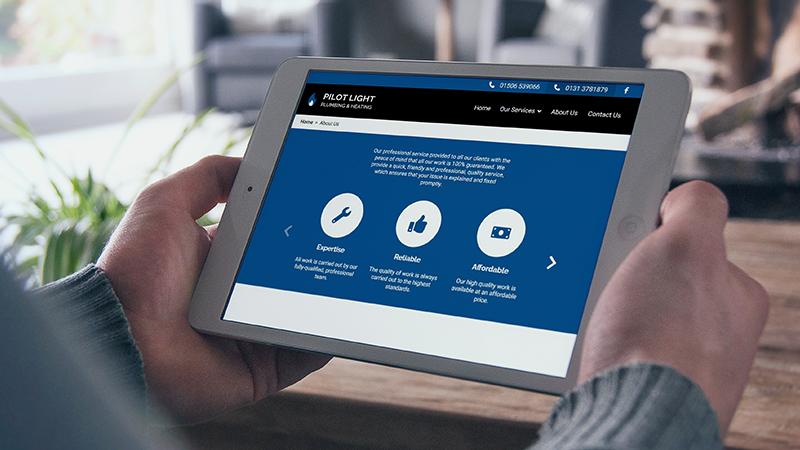 The design of the website was carried out in two main stages. First of all, we created the wireframe sketches, which shows the navigation and content that appears on each page. The second stage was creating the mockup, which shows the final imagery, colours and fonts, which allow the website to stand out from the crowd.
The designs were showcased on our design sharing software, which allowed the client to be involved in the design process and provide feedback whenever they wanted to.
We developed the website so it is optimised for all device types, meaning the user has a great experience on mobile, tablet and desktop. The website also makes use of an SSL security padlock, meaning it is safe and users can trust in the security of the website.
The website was developed with an admin area, which means the client can maintain the content after launch, which keeps the content fresh and inviting for new customers.